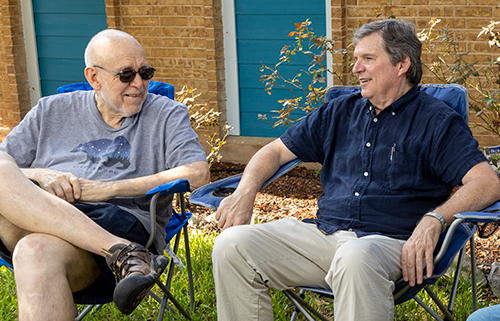 I am thankful for Ken's work to keep Austin more affordable for older adults and people living on a budget. I trust him to continue his work to raise the senior tax exemption, to help keep pace with growth.

And I know he will help us improve city services for older adults. Ken's experience is badly needed, especially now - the City Auditor recently recommended much needed improvements in services for the city's fast growing population of older adults.
Austinites, especially younger and older Austinites living on little, or fixed incomes, are threatened with increased financial pressures as the city grows and costs rise.
As Senior Policy Advisor for the Council District 5 Office, I worked on higher senior and disabled tax exemptions and the 20% city homestead exemption to help people on fixed incomes cope with the costs of growth.
I will help keep costs down in the city budget by:
Managing the budget to keep property taxes and fees low
Keeping electric and water bills as low as possible and avoiding rate hikes
Continuing to raise the senior and disabled tax exemption, to help keep pace with growth
Maintaining the 20% homestead tax exemption
Adopting a budget within the 3.5% revenue cap
Using alternative financing options to accomplish policy priorities
Using conservative fiscal measures: multi-year revenue and expense projections, adequate reserves, matching one-time funding to non-reoccurring expenses to avoid creating unsustainable obligations